The Administrative Fellowship has been a presence at Wake Forest Baptist for more than 45 years and is among the oldest administrative fellowships in the nation. Over that time, we have helped shape careers and define the field. In their own words, some of our alumni speak of the impact of their Fellowship.
Current Fellows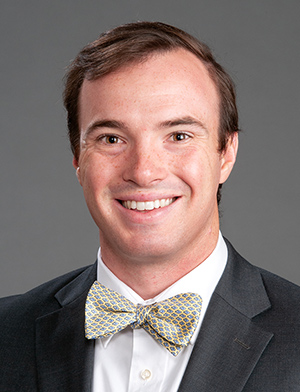 Alex Anderson, MHA
Alex received his undergraduate degree in Biology from Wake Forest University and graduated in May of 2021 with a Master of Healthcare Administration from the UNC Gillings School of Global Public Health in Chapel Hill, North Carolina.

During his time at UNC, Alex worked with the UNC School of Medicine Department of Neurosurgery and Department of Urology, where he completed projects including provider compensation planning, pro forma development and strategic expansion of a multi-million dollar program, optimization of clinical scheduling during the global pandemic, quality improvement, and cultivating a positive patient experience. Additionally, Alex was the Chief Operating Officer of the Student Health Action Coalition, the oldest student-run free clinic in the nation. He also led a surgical instrument sterilization process improvement initiative for the 905-bed UNC Medical Center.

Alex has experience in the clinical space as both a medical scribe and certified NC EMT-B. He is an avid backpacker and fly fisher, Demon Deacon sports fan, golfer, and loves to spend time with family in his home state of North Carolina. Contact Alex at aleander@wakehealth.edu.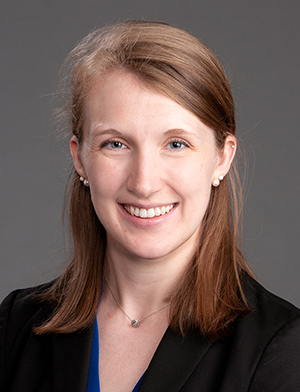 Tory Gentry, MBA
Tory received her undergraduate degree in Medicine, Health, and Society from Vanderbilt University in Nashville, TN. She recently completed her master's in business administration with a major in health care management from The Wharton School of the University of Pennsylvania in Philadelphia, PA in May 2021.

Most recently, Tory worked at Mount Sinai Health Partners as the Commercialization Team MBA Intern. She researched COVID-19 data and guidelines and advised clients on how to safely return to the workplace, as well as developed information for a "COVID-19 Consult" offering to improve patient access to current information. Over the summer, she had the opportunity to work as a Strategy Associate at Veteran and First Responder Health, advising on changes to their growth strategy to strengthen the relationship with the Department of Veterans Affairs. Prior to pursuing her master's degree, Tory spent four years at Deloitte Consulting in the Government and Public Services practice as a Human Capital Consultant. She worked almost exclusively with the Department of Veterans Affairs, specifically the Veterans Health Administration. Most recently, she focused on piloting the VA Women's Health Transition Training nationwide to increase the number of women Veterans enrolling in VA health care and utilizing women-specific health care services to promote better long-term women Veteran health outcomes. Contact Tory at vgentry@wakehealth.edu.

Outside of work, Tory enjoys exploring Winston-Salem with her dog, taking HIIT workout classes, traveling, and spending time with friends and family.
Collin Grose, MHSA
Collin received his undergraduate degree in Finance from Butler University in Indianapolis, IN and has since completed his master's degree in Healthcare Service Administration at the University of Michigan in Ann Arbor, MI.

Last summer, Collin completed an internship in Access and Data Analytics with One Medical in San Francisco, CA. During his internship, he worked with the COVID testing team to develop performance dashboards for the recently deployed testing locations to assess access by location. Collin was also involved in a Lean Six Sigma process improvement project to reduce testing wait times.

In his spare time, Collin enjoys golfing, swimming, and skiing. Since moving to North Carolina he has taken up hiking and hopes to learn how to fly fish. Contact Collin at cpgrose@wakehealth.edu.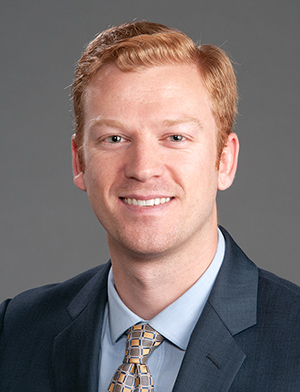 Jeff Weingart, MPH
Jeff received his undergraduate degree in Economics at Wake Forest University and a Master of Public Health degree in Healthcare Management at Emory University, Rollins School of Public Health in Atlanta, Georgia.

This past summer, Jeff completed an Administrative Internship within the Department of Surgery at Johns Hopkins Hospital in Baltimore, Maryland. During his internship, he worked on a variety of department projects in the areas of clinical operations, financial analysis, and growth and market strategy. In the fall, Jeff interned with Emory Healthcare's Office of Network Development, where he conducted analyses pertaining to the Emory Transfer Service, such as identifying call volumes and acceptance rates using inpatient transfer data from hospitals and health systems across Georgia. Prior to graduate school, Jeff worked as a Development Officer for the Wilmer Eye Institute at Johns Hopkins. In this role he actively managed a personal donor portfolio and secured philanthropic funding to advance the clinical, research, and academic missions of the department.

Outside of work, Jeff enjoys playing and watching sports, spending time with friends and family, and being outdoors. Professional interests include hospital and health system operations, finance, and strategy. Contact Jeff at jweingar@wakehealth.edu.
Alumni Testimonials