Current Resident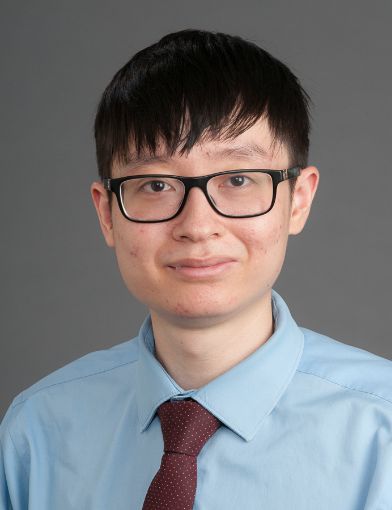 Ryan Nguyen, PharmD, 2023
Like many other pharmacists, I wanted to practice in an institution in which I could make a significant impact on patient care. It goes without saying that at Wake, pharmacists are able to be key members of the healthcare team in multiple different settings. Additionally, the strong emphasis on layered learning further appealed to my interests in precepting and mentorship. Not only am I able to gain meaningful experience in a wide variety of roles, but I also am able to engage in numerous learning activities. The icing on the cake though has been our residency class. Find yourself a group of co-residents that is more supportive, hard-working, humorous, caring, team-oriented and amazing than the family we have at Wake. I'll wait.
Past Residents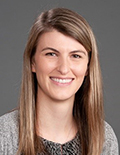 Lydia McKay, PharmD, 2022
It's hard to imagine a residency program full of people who care about their residents more than the preceptors and program directors at Atrium Health Wake Forest Baptist. The preceptors, program directors, and pharmacy staff have created a positive environment that facilities and encourages learning whether it be during rotation, pharmacy practice experience, or through research. I was fortunate to be able to learn from these wonderful preceptors during my PGY1 and could not be more excited to continue my pharmacy education here as the PGY2 internal medicine resident. The PGY2 internal medicine program provides core internal medicine rotations in addition to a variety of specialty areas, opportunities to precept, and unique pharmacy practice experiences that contribute to my goal of becoming a specialized clinical pharmacist. I look forward to another great year at Atrium Health Wake Forest Baptist!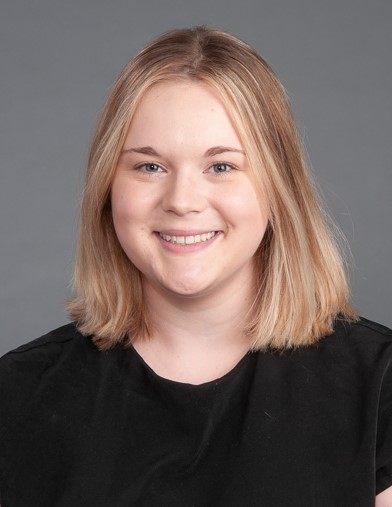 Chrysten Eberhard, PharmD, 2021
I joined Wake Forest Baptist Health as an eager PGY2 resident looking to expand my knowledge. Wake Forest Baptist provides a dedicated, hardworking, and compassionate approach to healthcare which matches my own commitment. Here, I am able to train on a variety of rotations with skilled preceptors, precept students, and assist with ensuring safe transitions of care for patients. I pursued further training at Wake Forest Baptist for these experiences and more, all of which highlight their passion for pharmacy and, in particular, internal medicine. I am grateful for the opportunity to continue to grow as a specialized clinical pharmacist with Wake Forest Baptist!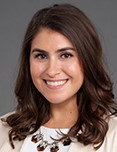 Sara Valanejad, PharmD, 2020

As a PGY1, it didn't take long for me to realize that I wanted to continue my residency training at Wake Forest Baptist. I spent my very first rotation on an Internal Medicine service, which further solidified my decision to pursue a PGY2 Internal Medicine pharmacy residency. I received so much support and guidance from the Internal Medicine pharmacists, which is something I highly valued as a PGY1. I am looking forward to exploring additional rotation opportunities and spending time on various Internal Medicine services, including a rotation at one of our community hospitals. I feel very fortunate to continue learning and growing as a healthcare professional at Wake Forest Baptist and look forward to another great year!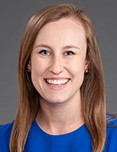 Emily Moose, PharmD, 2019
I chose Wake Forest Baptist due to the endless opportunities to practice at the top of my pharmacy license. I was looking for a residency program at a tertiary academic medical center to expand on the experiences I had during my PGY1 year. It was transparent during my interview that the internal medicine preceptors are passionate about the pharmacy profession and in the growth and development of the program's resident. The opportunities to teach didactic lectures through the PA school, precept students, and participate in a diverse number of rotations were few of the reasons I wanted to pursue training at Wake Forest Baptist. I am excited to continue my pharmacy residency journey at Wake Forest Baptist!