Three nurses, currently working at Brenner Children's NICU, tell their stories of their times at Brenner.
Stephanie's Story
Nurses and Brenner Made a Difference in My Life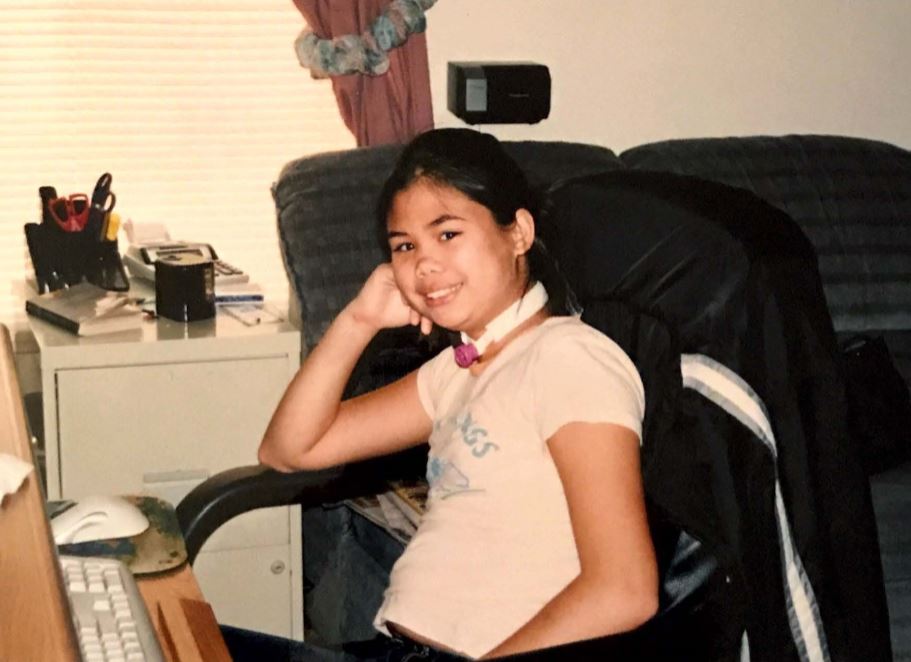 Stephanie Nooe first came to Brenner Children's as a 13-year-old to receive infusion treatments for an autoimmune disease.

The treatments were not pleasant, especially for a teenager, and she's never forgotten the rooms where she was cared for in the pediatric intensive care unit (PICU). She also vividly remembers the care she received from nurses.

"The whole reason I became a nurse and wanted to work at Brenner was because they were the people who made a difference in my life," says Nooe, who now works as a NICU nurse at Brenner Children's.

Stephanie's monthly infusion sessions lasted four hours and required her to be admitted to the hospital for the day. In the past year, Brenner Children's opened an infusion clinic that has eliminated the need to admit the children as patients.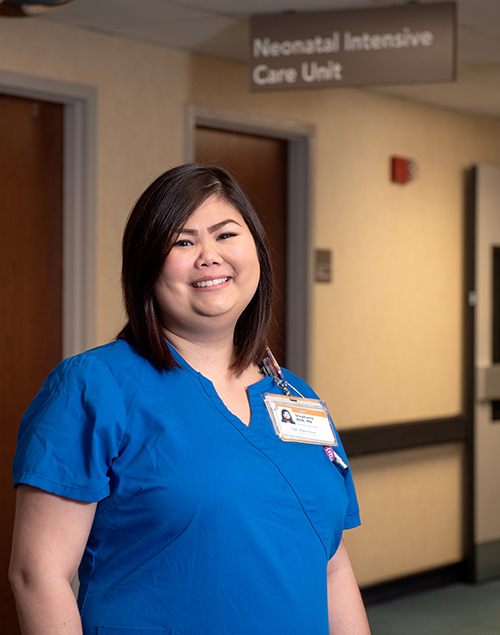 Because of her experience, she specifically wanted to work at Brenner, where she now works alongside Whit Mims, MD, associate professor of Otolaryngology, and Amanda Clark, RN, assistant nurse manage in the intensive care nursery. Both were among the medical professionals who treated her.

"I was nervous that first day I came to work," she says. "It was very different from being a patient. The only advantage I had was that I knew where to go, but otherwise, it was like learning everything all over again."

In addition to working in the NICU, Stephanie cross-trains in general pediatrics on the 8th floor, the same floor where she was treated.

"It's difficult to go through those treatments when you're 13," says the Davidson County native and Lexington resident. "I've put myself in position now where I can work with the children who are going through treatment like what I went through.

"I was fortunate to live close to a great children's hospital like Brenner."


Brittany's Story
It's Fulfilling to Come Full Circle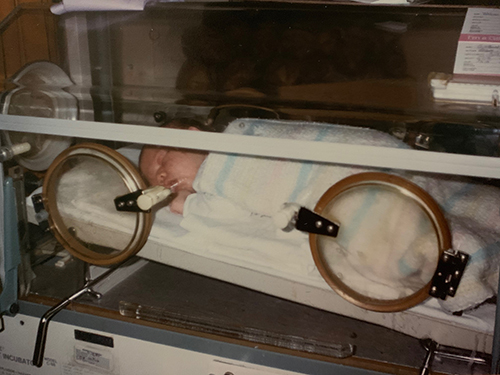 Just hours after birth, Brittany Frock, NNP-BC, arrived at Brenner Children's Hospital needing life-saving surgery.

Born in Asheville, she was diagnosed with the heart defect hypoplastic right heart syndrome—one of her valves was not formed. Her parents had her transported to Brenner Children's.

"At 12 hours of life, I had my first surgery," she says. "I was in and out of Brenner from birth to a little over 5 years old with three surgeries and complications from the surgeries."

The experience convinced her to pursue a career in health care. After earning degrees at Clemson and East Carolina, she chose pediatric cardiac care and later neonatal intensive care.

"I fell in love with the NICU," she says.

Now at neonatal nurse practitioner at the Brenner Children's NICU, Brittany works with families coping with the same type of situations her family faced.


"They may have just gotten the worst news, but here's someone who has had this surgery and survived it," says Brittany, who commutes from Raleigh. "For me, it's the best of both worlds. I get to be that provider, but I also get to be there and form that relationship with the family."

She remains on medication for atrial fibrillation and has regular follow-up tests on her heart. Eventually, she'll likely need a heart transplant, although she says her doctors don't really know when.

"I'm very grateful a place like this exists and offers such hope," Brittany says. "I realize if I had stayed in Asheville and not come to Brenner, I would not have lived with my defect.

"It's very fulfilling to come back full circle and be able to pay back to a hospital that has given me so much."


Kayla's Story
Some Are Shocked when I Tell Them I Was Here as a NICU Baby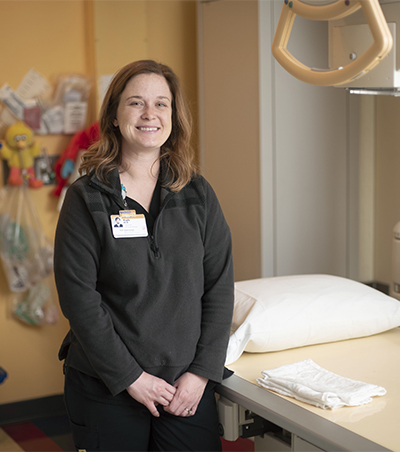 Hearing how she was cared for as a NICU baby created quite an impression on Kayla Vaughn as she grew up.

To prove it, she has a letter she wrote as a kindergartener explaining that, when she grew up, she wanted to work in the hospital where she was treated as a baby.

"It's crazy to me how it all unfolded and to be working here now," says Vaughn, who has worked as an x-ray technician at Brenner Children's since 2004. "Some of the parents are shocked when I tell them I was treated here as a NICU baby."

Born in 1983 at 30 weeks and weighing about 3 pounds, Kayla spent about eight weeks in the NICU here. A small scar on her head from an IV that was placed is the only physical reminder of her time as a NICU baby.

She now lives in Stuart, VA., with her husband and 2 sons, and she drives an hour and 10 minutes each way to commute to work at Brenner.
Kayla was committed to the campaign for a new Neonatal Intensive Care Unit with 50 private patient rooms at Brenner. Private rooms in the NICU provide babies and families with more comfort, which research shows improves outcomes; facilitate more skin-to-skin contact between babies and their mothers that promotes healthy growth; and add additional protections for babies from germs, light, noise and stress.