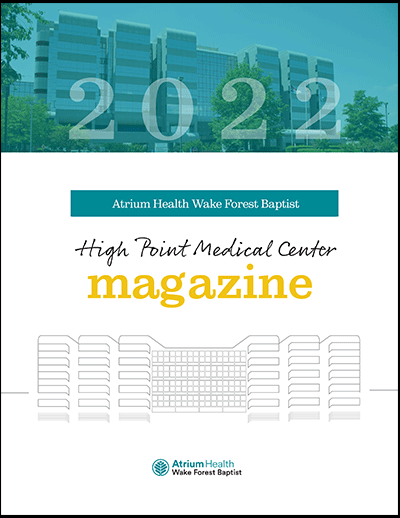 Be a part of Atrium Health Wake Forest Baptist High Point Medical Center's long history by making a gift to continue its significant legacy in the community.
Philanthropic support gives us an advantage in securing the technology, equipment and facilities while providing transformative patient care that not all community hospitals can afford. The High Point Regional Health Foundation and the people who support our mission give us the advantage we need to treat patients locally who, if we were a conventional community hospital, we might not be able to treat.
We are grateful for your support, which allows us to advance technology and provide the highest quality compassionate care.