Nicolette Davis, PA-C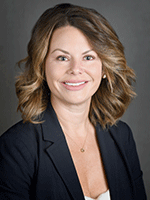 Nicolette Davis, MPAS, PA-C is the Atrium Health Southeast Regional Director of Occupational Medicine. She is based out of Charlotte, North Carolina and has responsibility over occupational medicine services delivered in over 60 clinic locations spanning four states. She currently serves nationally as the President of the Association of PAs in Occupational Medicine and as the Liaison between American College of Occupational and Environmental Medicine and the American Academy of PAs. She is a mom of three and enjoys spending time on the sports fields in her free time!

Adam P. Najmulski, PT, MPT, Cert DN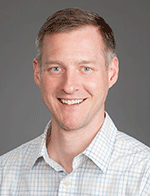 Adam has been a Physical Therapist in Outpatient Orthopedic and Industrial settings for over 20 years. He received his Bachelor's degree in Science with a concentration in Physics from Wheeling Jesuit University in 2000, a Master's degree in Physical Therapy from East Carolina University in 2002, and a Master's degree in Business Administration from UNC Greensboro in 2012. Has been doing Functional Capacity Evaluation for 18 years and has been trained in multiple systems including Arcon, Blankenship, and Occupro. He has performed over 250 FCEs. He has been in his current position as Physical Therapist with Atrium Health Wake Forest Baptist at the Medical Plaza Miller facility for 5 years and manages the work conditioning program there. In addition to treating and evaluating the injured worker he has also worked with Utility companies to provide job site analysis and injury prevention programs.

Dr. David O'Brien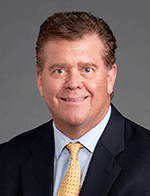 David O'Brien, Jr., MD is the Medical Director of Spine Care in the Department of Orthopaedics and Rehabilitation at Atrium Wake Forest Baptist Health. He is a fellowship-trained specialist in spine and sports medicine and is the Director of the only Interventional Spine and Musculoskeletal Fellowship recognized by the North American Spine Society (NASS) in the Carolina's. He specializes in the evaluation and treatment of back, neck and joint pains. He performs minimally invasive procedures, injections and tests to evaluate and treat patients with numbness, weakness or pain in their arms, legs or spine. Dr. O'Brien has held up to 4 Board Certifications and has been a fellowship Director for over 20 years with over 35 graduates.

Dr. O'Brien graduated from Indiana University School of Medicine and performed his residency at the University of Cincinnati Hospitals prior to completing a Fellowship at Portner Orthopaedics in Honolulu, HI in 1996. Dr. O'Brien has been named "America's Top Physicians®" 10 times. He has given >140 national/international presentations in over 8 countries in addition to publishing numerous articles and book chapters on the subject of back pain, sports injuries and healthcare policy. Dr. O'Brien was the co-chair for the 2009 North American Spine Society Annual Convention and has served as course director and/or instructor for numerous spine-related conferences around the world. He has served on the NASS Board of Directors for numerous years and is a past Board Member for the Spine Intervention Society. He is on the editorial board of The Spine Journal and Interventional Pain Medicine.
Dr. Nicholas Trasolini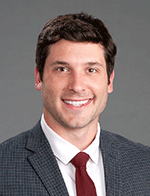 Dr. Trasolini is a fellowship-trained Orthopaedic Surgeon specializing in Sports Medicine. His areas of expertise include the diagnosis and management of athletic injuries of the knee, shoulder, elbow, and hip. Further areas of specialty include fracture care and the management of knee and shoulder arthritis. He is a Team Physician for Wake Forest University athletics, Winston Salem State University athletics, and East Forsythe High School athletics. He completed his Orthopaedic training at the University of Southern California and completed a Fellowship at Rush University where he served as a Fellow Physician for the Chicago White Sox, Chicago Bulls, Chicago Steel, and DePaul University basketball.
Dr. Christopher J. Tuohy
I am a board certified orthopaedic surgeon who is dual fellowship trained in shoulder and elbow surgery and hand and microvascular surgery. I have participated in and applied leadership development courses toward training basic scientists in our research laboratory, orthopaedic residents, and hand fellows in the Atrium Health Wake Forest Baptist Orthopaedic Surgery department. Additionally, I have collaborated on and completed projects with other investigators in our lab as well as outside our department. I have expanded and evolved my knowledge base with the completion of a Master's in Business Management and Clinical Informatics. My research has allowed my expansion into biomechanical research. I have initiated and participated in projects to address shoulder and hand pathology.