At Wake Forest Baptist Health, our laryngologists are board certified and fellowship trained otolaryngologists (ear, nose and throat doctors) with advanced training and expertise in voice, swallowing, and upper airway disorders. Our specialists are nationally and internationally recognized for their clinical expertise, cutting edge surgical treatments, and research in voice, swallowing, and upper airway disorders.
Laryngology Specialty Services
Whether you suffer from hoarseness, difficulty swallowing, chronic cough, or a more complex breathing problem, our specialists have the medical and surgical expertise to diagnose and manage your condition. Learn more about the conditions we treat through the links below.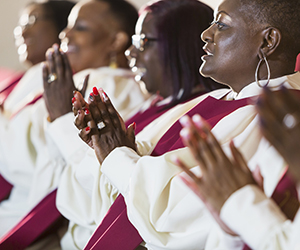 Voice Disorders: Is your voice hoarse, quiet, or scratchy? Do you have difficulty singing the high notes? Voice disorders are caused by a variety of different conditions, many of which are very treatable. Common voice conditions include: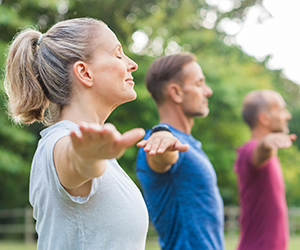 Upper Airway Disorders: Difficulty breathing can be scary, stressful, and dangerous to your health. Our laryngologists are trained in the evaluation and treatment of upper airway disorders to help you get back to breathing easily. Common airway conditions include:
Glottic and Tracheal Stenosis
Paradoxical Vocal Fold Motion (PVFM)
Tracheostomy Management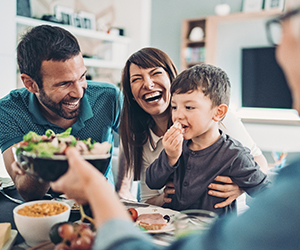 Swallowing Disorders: Swallowing disorders can be caused by many conditions including stroke, head and neck cancer, and esophageal problems. You may cough or choke, or feel like foods stick in your throat during meals. If you have difficulty swallowing, it may be time for an evaluation. Common swallowing disorders include:
Neurologic Swallowing Conditions
Head and Neck Cancer Swallowing Conditions
Multidisciplinary Team Approach: What Sets Us Apart
Our laryngologists work hand in hand with our unique team of specialized speech-language pathologists who have expertise in the sub-specialties of voice, upper airway, and swallowing conditions. Many of our patients are evaluated same day by one of our speech-language pathologists to allow for enhanced patient convenience and treatment planning.
The Voice and Swallowing Center is the only multidisciplinary center in the region providing state of the art evaluation and treatment for people with voice, swallowing, and upper airway problems. Our center's mission includes providing the highest level of care to our patients, leading research initiatives in the care of laryngeal (voice box) disorders, educating and training future physicians and clinicians, and providing outreach to local universities and community groups.
Patients choose to seek care at the Voice and Swallowing Disorders Center as medical research shows that a multidisciplinary team approach results in better outcomes for patients and their families. We look forward to serving your needs and helping you improve your quality of life.
Leaders in Laryngology Research
Our laryngologists conduct research in all areas of laryngology, including the evaluation and treatment of voice, swallowing, and upper airway conditions. The goal of our work is to identify safe and effective diagnostic methods and treatments that will benefit our patients and the health care community.
Learn about cutting edge research endeavorsfrom Lyndsay Madden, DO and S. Carter Wright, MD.