The Diagnostic Laboratories at Wake Forest Baptist Medical Center provide world-class clinical and anatomic pathology services to our medical community.
Our staff of over 500 technologists, pathologists, and professional staff are on a mission to provide the highest levels of clinical service and expertise, educate the next generation of caregivers, and innovate by engaging in clinical and translational research.
Anatomic Pathology Services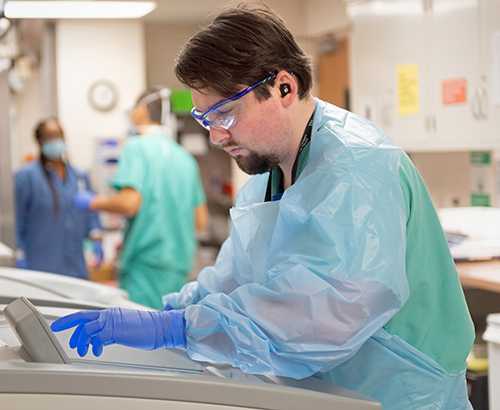 Anatomic Pathologists examine tissue or cells removed from the patient's body, either surgically or in less-invasive procedures such as needle biopsies, for microscopic evidence of cancer and other diseases; or, in the case of forensic pathologists, to determine the cause of the patient's death in an autopsy.
Anatomic Pathology Laboratories include:
Clinical Pathology Laboratory Services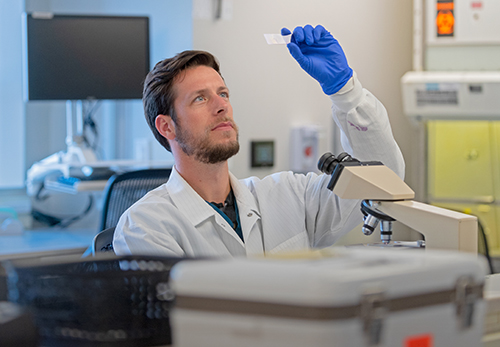 Clinical pathology specialists work in concert with clinicians to determine appropriate tests and interpret their results, allowing the clinician to determine an appropriate course of treatment and monitor its progress.
Clinical Pathology Laboratories include:
Patients awaiting kidney, pancreas, and heart transplantation
Patients requiring HLA-compatible platelet transfusions and/or bone marrow transplantation
Patients with conditions or diseases associated with certain HLA antigens
APOL1 testing for patients and potential donors.