Chelsea Kiser has a unique history with the Center for Fertility, Endocrine and Menopause (CFEM). Not only did she conceive her daughter, Jade, at the clinic, her mom, Carol Ireland, conceived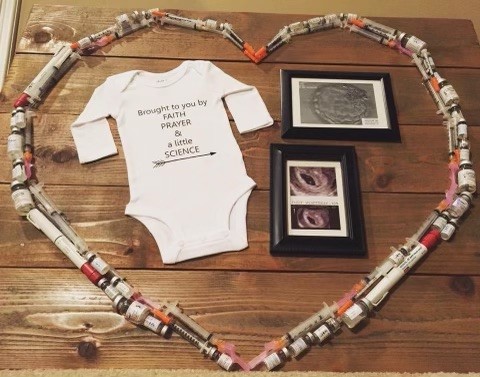 Chelsea's sister Molly there 26 years ago.
"My doctor at the time, Dr. Deaton, was Chelsea's doctor when she was there," says Carol. "It's really a unique experience for our family."
Despite all that changed in reproductive medicine from when Carol was at CFEM to when Chelsea was there, there are plenty of other similarities in Chelsea's and Carol's stories. For instance, two and a half decades ago, when Carol was going through the fertility and conception process at CFEM, she referred her best friend to the program as well. Chelsea followed suit years later. "I also ending up referring my best friend as I was going through it, and she now has a little boy that's just nine days older than Jade."

Both Carol and Chelsea shared their individual experiences with us, including a surprising twist for Chelsea.
Carol's Story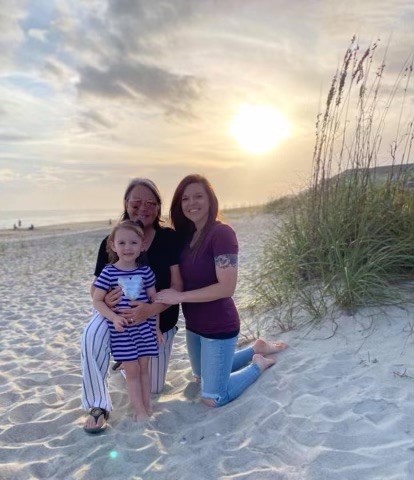 "In 1994, I had a botched exploratory surgery, and it ended up damaging my fallopian tubes," says Carol. At that time Carol already had Chelsea, who was age 14 at the time.
"At that point we had to decide what to do, whether we wanted to pursue litigation, or invest our money into trying to get pregnant through IVF (in vitro fertilization)," she continues. "We still wanted a child and decided we would rather invest in fertility treatments."
Carol, age 35 at the time, underwent two rounds of IVF, which included the transfer of three embryos each time. According to Dr. Jeffrey Deaton a reproductive endocrinologist at CFEM, multiple embryo transfers are no longer practiced. The science is much more precise, allowing for only one embryo to be transferred at a time.
During the second transfer, one of the embryos took, and Carol became pregnant with Molly.
Chelsea's Story
Chelsea's decision to seek medical treatment was also motivated by a past health event. She developed Hodgkin's lymphoma when she was age 19, and she knew there was a chance that the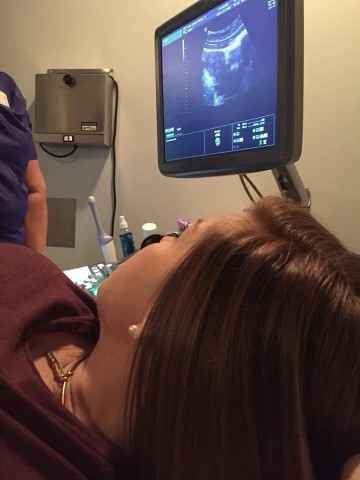 cancer treatments might affect her fertility down the road. So, at age 29, after a year of being married and not conceiving, she visited her OBGYN to get a workup done. Surprisingly, Chelsea's fertility checked out OK; the problem ended up being male-factor infertility.
At that point, Chelsea underwent five rounds of IUI (intrauterine insemination) without success, and then moved on to IVF. "When my mom was undergoing fertility treatments, the only option available to her was IVF," says Chelsea. "I had these other options, but ultimately, it's IVF that worked."
Similar to her mom, Chelsea also required a second round of IVF. However, there were many differences. In the early days, a woman required surgery for an egg retrieval. Now it's done through a minimally invasive procedure. Additionally, Chelsea only had one embryo transferred at a time, as opposed to the three at a time Carol received. The final transfer was successful, and Chelsea conceived Jade.
The experience was incredibly impactful in Chelsea's life. She had previously been an oncology nurse, but realized she wanted a career change — she wanted to work for CFEM.
"Prior to my experience at CFEM, I was already thinking I wanted to work with a different patient population," she says. "When I started going to the fertility clinic, I just was so in love with all of it — I just loved the idea of helping people get pregnant. It was a completely different world from oncology, and I fell in love with it."
After Chelsea's maternity leave, she was able to make the switch, and now she's a patient navigator and third party coordinator at the center.
The Importance of Knowing You're Not Alone
While much had changed in the years between Carol's and Chelsea's IVF treatments, they did experience a common bond. It's a bond Chelsea now shares with the patients she works with.
"When you're dealing with infertility, you feel like a failure, and there's just a very strong emotional response," says Chelsea. "Those feelings of loss and fear don't change from decade to decade — what women felt in the '90s is the same thing they feel today. There are differences in the response now, though.
"Now, there's less stigma to infertility than there was even three years ago," she continues. And, now, there's more hope because there are more effective treatments, there's more literature, there are more eyes on what's going on … the difference is significant."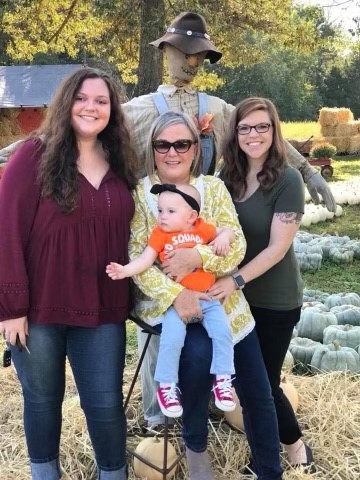 Chelsea says her experience gives her a unique way of caring for the women who are patients at CFEM. "When I explain different options or treatments to them, I'm doing it from a place of experience, not just knowledge; I can help them through it in a different way."
All of this, of course, stems from the positive experiences both mother and daughter had at the clinic.
"When I was at CFEM, in some ways reproductive medicine was still new — it very much felt like a learning process for everyone," says Carol. "But throughout the process Dr. Deaton and his staff were a comfort."
"None of that had changed when I was there," says Chelsea. "Dr. Deaton has a great bedside manner, and that, also, is such an important part of the care we provide—CFEM is a place where women and couples can go and know they're understood."