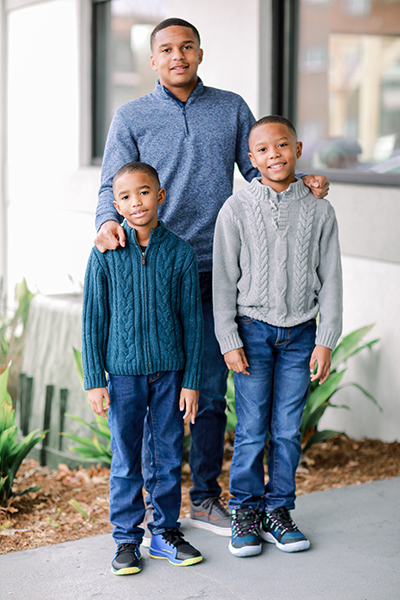 COVID-19 is an illness that's as baffling as it is destructive. Even as science has progressed against the virus, there are still many unanswered questions and mysterious side effects. The Gatling family of Greensboro knows firsthand the unpredictable course COVID-19 can take. Their 10-year-old son, Fletcher, was hospitalized with MIS-C, a potentially life-threatening condition triggered by COVID-19 - even though he was never diagnosed with the active virus. The Gatlings want other families to be aware of this danger.
Negative Tests, Missed Signs
MIS-C stands for "multisyststem inflammatory syndrome in children." It can affect numerous systems and organs in the body, including the heart, lungs, kidneys, brain, skin, eyes or gastrointestinal organs. Because of the diverse impact of the syndrome, symptoms can vary from fever, neck pain, abdominal pain, vomiting, diarrhea, rash and fatigue. Fletcher's first symptom was a high, persistent fever.
"On Sunday, February 7, he woke up sick, but at first I didn't think much of it," says Kim Gatling, Fletcher's mom. "I thought it was a typical kid virus, or maybe the flu."
It wasn't long until Kim started to worry. Fletcher's fever got really high (104 degrees) and stayed there. And he didn't have any other typical virus symptoms - no sneezing, no coughing, no congestion. Then, as the days progressed, other issues cropped up, like diarrhea and a rash.
By Monday, Kim had taken Fletcher to his pediatrician. The doctor suggested lab work, including a COVID-19 test and flu test. Both tests came back negative.
The pediatrician was at a loss. The assumption was still that Fletcher had some other sort of virus since his bloodwork signified inflammation.
With no clear diagnosis and Fletcher's symptoms persisting without any improvement, the Gatlings became increasingly frustrated and concerned.
"He just wasn't getting better," says Kim. "So I reached out to a girlfriend of mine, who's an obstetrician, to see if she could ask her pediatrician friends. We needed answers; this wasn't normal and we didn't want to wait it out."
Kim's friend told her that several pediatricians thought it sounded like MIS-C. The Gatlings packed up immediately and drove straight to Brenner Children's Hospital. Kim says the doctors at Brenner put it together right away that Fletcher had MIS-C. The inflammation markers in his bloodwork, along with his symptoms were the giveaways. This was confirmed by tests showing positive COVID-19 antibodies in his blood, suggesting Fletcher previously had an asymptomatic case of the illness.
Kid-Centric Care
Going to Brenner was a no-brainer for the Gatlings. "I was very happy with the care Fletcher received," says Danny Gatling, Fletcher's dad.
"You know how the White House has a coronavirus task force? Well that's how I describe his care team. It's like he had a 24/7 task force working to make him better. We just felt really comfortable that he was in good hands."
Kim says the pediatric specialists at Brenner were a big reason they brought Fletcher there. He didn't just have cardiologists and rheumatologists, he had pediatric cardiologists and rheumatologists. This is one of the features that differentiates Brenner from other hospitals.
In all, Fletcher was in the hospital for six days. Following his hospital stay, he had to take a course of steroids until his inflammation markers went down. Now, everything is close to normal. Of course, with MIS-C, there are still a lot of unknowns. Fletcher has to be monitored over time to determine whether there will be any long-term effects.
"They were honest in that they still don't understand a lot about this illness," says Kim. "But, they're starting to see an increasing number of patients with it. We're cautiously optimistic, but it is something we have to think about as he ages."
Fletcher will continue meeting with his pediatric cardiologist and pediatric rheumatologist. And, currently, he remains on restrictions of physical activity, which is a disappointment and challenge for a 10-year-old boy. Otherwise, he's doing great, Kim and Danny report.
What Parents Need to Know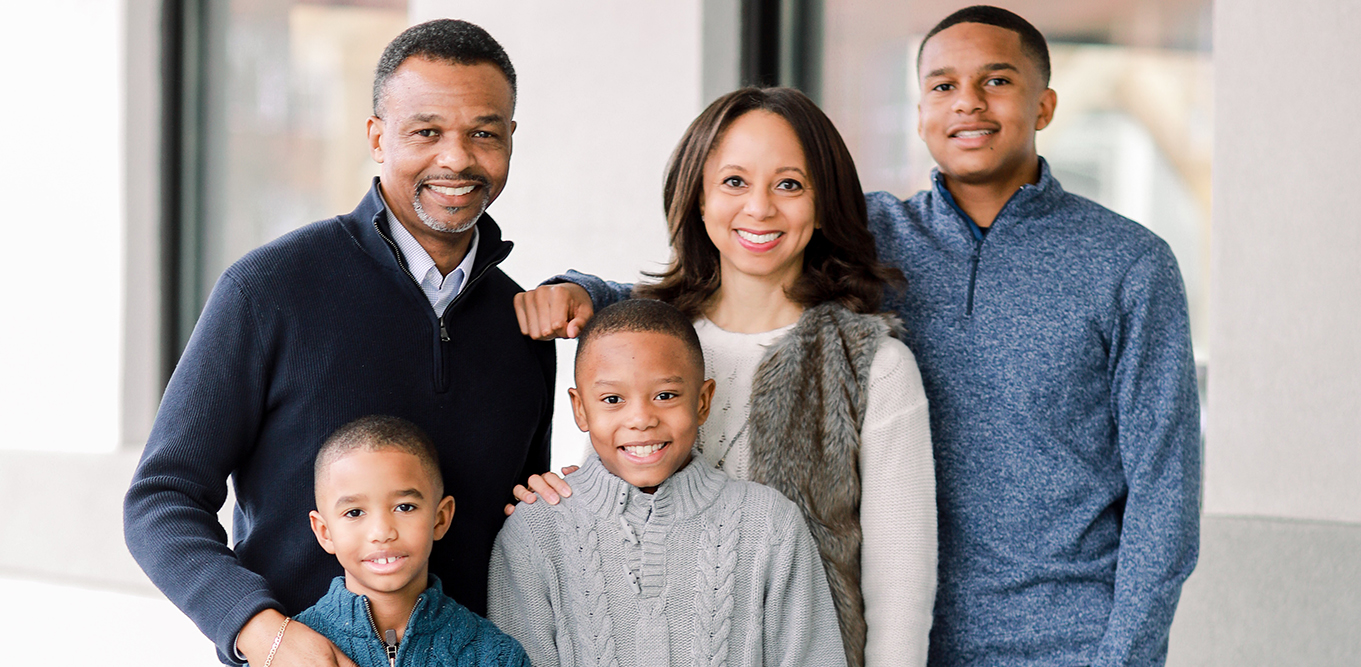 Children who are diagnosed with MIS-C tend to have also been diagnosed with COVID-19 or were around someone with the illness - although the nature of the connection isn't completely clear. There seems to also be higher incidences of the condition in African American children.
Dr. Timothy Peters, an expert in infectious diseases, was a key part of Fletcher's care team. He explains that children's hospitals across the nation have recently observed an increase in severe MIS-C disease with hospitalizations - and severe disease disproportionately affecting Hispanic and Black children.
"All of us who care for children need to be alert to the elevated risk of severe MIS-C in children of color, especially in the setting of fever, rashes, abdominal pain, vomiting and diarrhea."
Because the syndrome is relatively new, medical scientists are still trying to connect the dots with MIS-C. It resembles an inflammatory condition called Kawasaki's disease, generally follows COVID-19 disease or exposure within the prior 4 weeks, and can be difficult to diagnose." It is, however, a serious illness, and parents need to be vigilant in monitoring symptoms if their child becomes unexpectedly ill.
Danny says Fletcher's experience impressed this upon him.
"Even though Fletcher was very sick, when we took him to Brenner, they were surprised at how good he looked, all things considered," he says. "That's because we acted quickly. They've seen kids with this that are much sicker, much further along. Not all parents have doctor friends they can ask. Some decide to wait, thinking it's just a regular virus. But that time is important. If we would've waited another two or three more days, he would've been in much worse shape."
Danny says that's particularly an important takeaway in thinking through any racial disparities in relation to MIS-C. "It's important for parents to know this could be an issue," he says. "They need to take the step to go to Brenner earlier rather than later."