Is it COVID-19, the Flu or a Cold?
Many COVID-19 and Influenza symptoms are similar. Testing is the only way to determine the right diagnosis.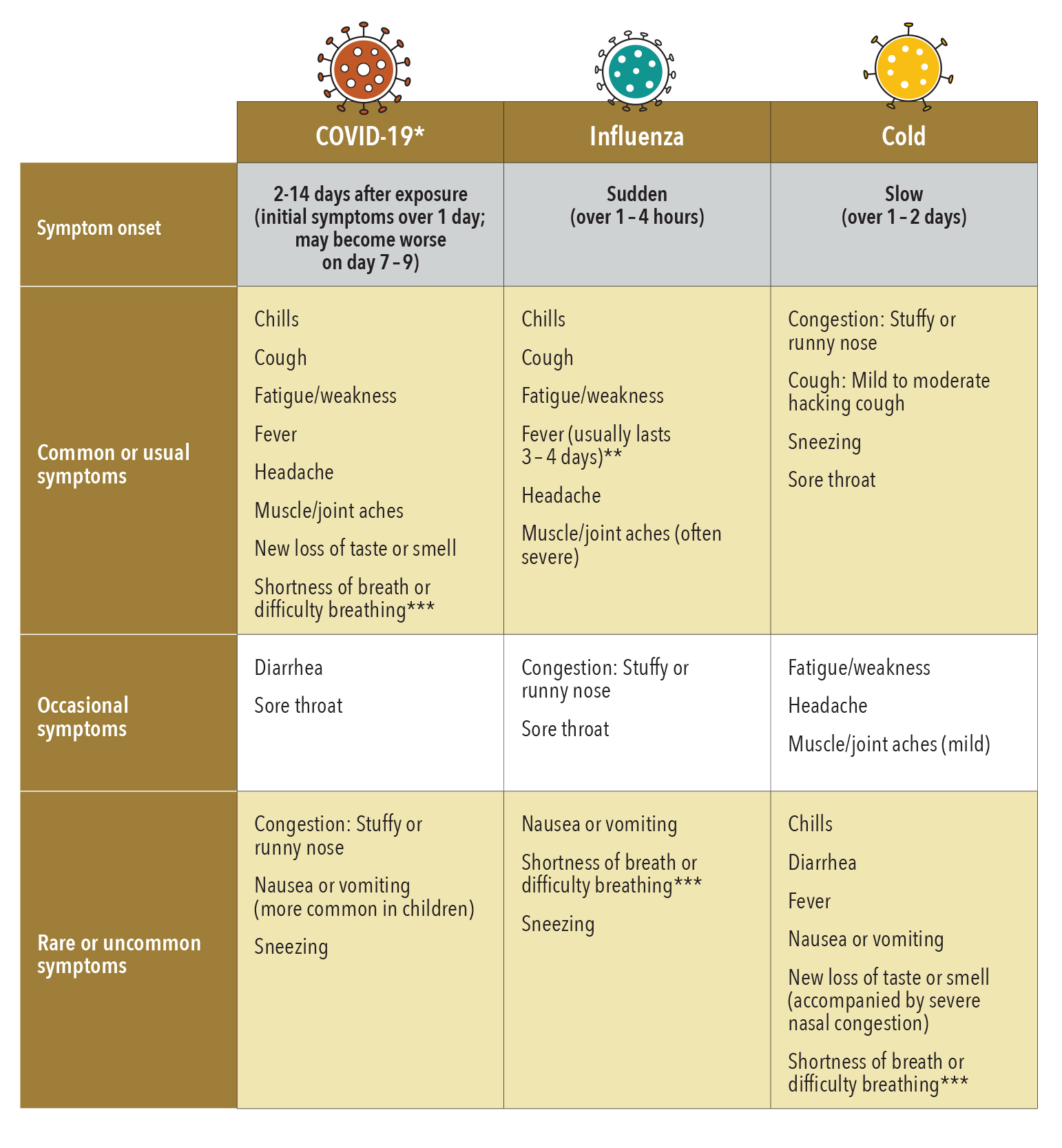 *According to the Centers for Disease Control and Prevention (CDC), COVID-19 symptoms are similar in children and adults, and symptoms can cover a wide range, from mild to severe. This list does not include all possible symptoms. CDC will continue to update this list as we learn more about COVID-19.
**Not everyone with the flu will have a fever.
***If you have this symptom, seek medical care immediately.
Source: CDC.gov
Temporary Respiratory Symptom Clinics
To continue to serve people who may be experiencing symptoms of respiratory illness, Wake Forest Baptist Health has opened several respiratory symptom clinics across the region.
---
Town Hall Series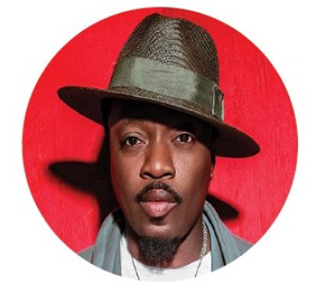 Make It Plain, a Town Hall Series presented by the Maya Angelou Center for Healthcare Equity, was held on October 12.
The event featured a candid conversation to address concerns about the COVID-19 vaccine with special guest Anthony Hamilton, a GRAMMY Award winning singer, songwriter, producer and actor.
Town Hall panelists included Allan Younger, Dr. Allison Mathews, Dr. Julio Nasim, Dr. John Sanders, Shakiera Causey and Daisy DeWeese-Gatt.
---
Got Mask? Show Your Support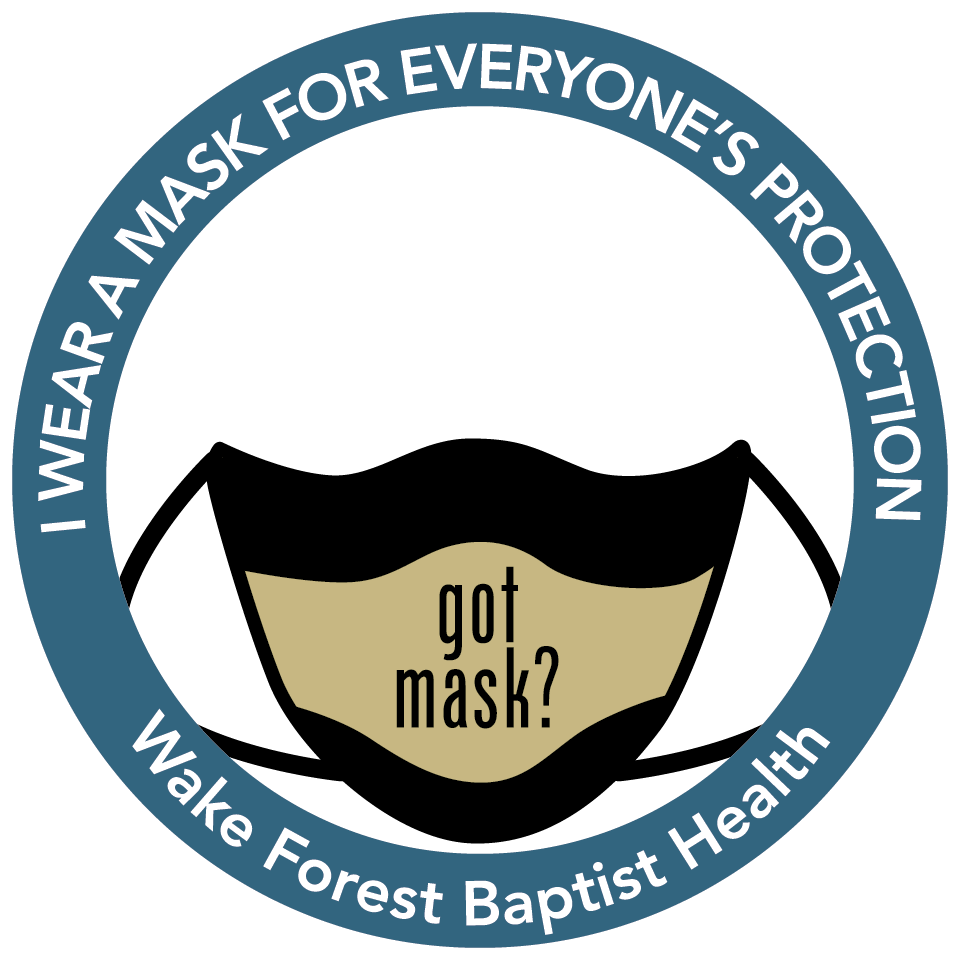 Show your support by adding our customized Got Mask? frame to your Facebook profile picture. It only takes a minute.
COVID-19 Risk Assessment: Answer these quick questions to get recommendations on next steps in your care. Start Your Risk Assessment
---
Pricing of COVID-19 Diagnostic Testing
During the COVID-19 emergency period declared by the Public Health Act, providers are required to make public the cash prices for the diagnostic test for COVID-19 [Reference: CARES Act Sec. 3202]. The cash price shown is for Wake Forest Baptist Health entities in all care settings where tests are performed.

*COVID-19 Diagnostic Test Cash Price: $125
Visitor and Patient Updates
Learn the latest updates and information around COVID-19 and restrictions that impact patients and visitors at Wake Forest Baptist Health.
---
We Promise to Keep You Safe, Healthy and COVID-Protected
Following advice from our infectious disease experts, we will be:
Practicing social distancing in all of our clinic locations
Minimizing wait times in common areas, like waiting rooms
Asking our patients to join all providers and clinic staff in wearing masks
Limiting visitors, with few exceptions
Cleaning our facilities with strict sanitation protocols
Conducting screenings for COVID-19 symptoms upon arrival
Offering expanded access to virtual visits via video or telephone
Staffing Respiratory Assessment Clinics for patients with COVID-19 or flu-like symptoms
COVID-19 How You Can Help
As the impact of the novel coronavirus (COVID-19) continues to develop, providers, researchers and staff from across the Wake Forest Baptist Health system are working diligently to provide for you and your family.
Many people have asked how they can best support our system during this challenging time. Given the strain on our resources to address this situation, your support is needed and appreciated.
COVID-19 Podcasts
Listen to the latest BestHealth podcast episodes featuring topics and discussions related to COVID-19 (novel coronavirus) from experts at Wake Forest Baptist Health.

Get up-to-date regional information surrounding the virus and advice on how to better protect yourself and your family.
Topics range from dealing with stress eating, anxiety, talking to your kids about COVID-19 and more.


Listen Now