COVID-19 Risk Assessment: Answer these quick questions to get recommendations on next steps in your care. Start Your Risk Assessment
---
What Are The Symptoms of COVID-19?
People with these symptoms or combinations of symptoms may have COVID-19:
Cough
Shortness of breath or difficulty breathing
Or at least two of these symptoms:
Fever
Chills
Repeated shaking with chills
Muscle pain
Headache
Sore throat
New loss of taste or smell
COVID-19 Hotline
If you do not have a primary care provider, you may call Wake Forest Baptist Health's 24/7 staffed number 336-70-COVID for assistance.
336-70-COVID
---
Pricing of COVID-19 Diagnostic Testing
During the COVID-19 emergency period declared by the Public Health Act, providers are required to make public the cash prices for the diagnostic test for COVID-19 [Reference: CARES Act Sec. 3202]. The cash price shown is for Wake Forest Baptist Health entities in all care settings where tests are performed.

*COVID-19 Diagnostic Test Cash Price: $125
Additional Measures to Keep Patients and Staff Safe as More Surgeries, Procedures and Clinic Visits Resume
Tuesday, May 19, 2020 | 2:02 pm
As Wake Forest Baptist Health increases the number of surgeries, procedures and outpatient clinic visits across the entire health system, patients will notice some changes designed to keep them and health care staff safe.
Some of the changes patients will notice include:
- Implementing social distancing in all clinic locations and elevators
- Installing clear dividers when social distancing is not possible
- Minimizing wait times in common areas, such as waiting rooms
- Asking patients to join all providers and staff in wearing masks
- Conducting screening for COVID-19 symptoms upon arrival
- Providing COVID-19 testing for all patients before undergoing surgery
---
Visitor Restrictions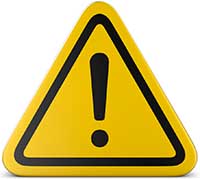 Monday, March 30, 2020 | To help protect patients, family members and health care workers from the spread of COVID-19, effective Tuesday, March 31, no visitors will be allowed in any Wake Forest Baptist Health ambulatory clinic or outpatient ancillary service area with the following exceptions:
Patients who are minors may be accompanied by 1 healthy family member/guardian.
Patients who need help with communication, decision-making or mobility may be accompanied by one 1 healthy support person.
Patients undergoing sedation or invasive procedures may be accompanied by 1 healthy support person.
As previously announced, no visitors are allowed at any of Wake Forest Baptist Health's inpatient facilities except in certain situations. In critical care areas, no visitors are allowed unless end of life is expected within 48 hours.
Families with special situations in either the outpatient or inpatient setting should contact their care team and attending physician. Learn more
---
How to Protect Yourself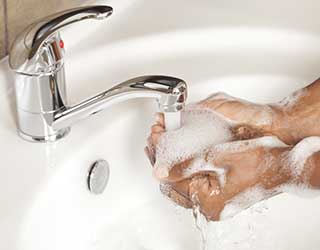 The virus that causes COVID-19 is spread from person to person. These are tips to help keep you and your family safe:
Wash hands frequently with soap and water for at least 20 seconds or use alcohol-based hand sanitizer with at least 60% alcohol.
Don't touch your face, including your mouth, eyes or nose.
Use household cleaning sprays or wipes to clean "high-touch" surfaces at home.
Clean cell phones regularly with disinfecting wipe.
Temporary Respiratory Symptom Clinics
To continue to serve people who may be experiencing symptoms of respiratory illness, Wake Forest Baptist Health has opened several respiratory symptom clinics across the region.
COVID-19 How You Can Help
As the impact of the novel coronavirus (COVID-19) continues to develop, providers, researchers and staff from across the Wake Forest Baptist Health system are working diligently to provide for you and your family.
Many people have asked how they can best support our system during this challenging time. Given the strain on our resources to address this situation, your support is needed and appreciated.
Join the Effort
COVID-19 Podcasts
Listen to the latest BestHealth podcast episodes featuring topics and discussions related to COVID-19 (novel coronavirus) from experts at Wake Forest Baptist Health.

Get up-to-date regional information surrounding the virus and advice on how to better protect yourself and your family.
Topics range from dealing with stress eating, anxiety, talking to your kids about COVID-19 and more.


Listen Now