Current Residents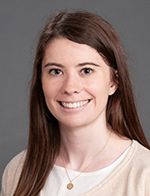 Catie Cash, PharmD, 2022
I was fortunate to participate in the Pharmacy Internship Program at Atrium Health Wake Forest Baptist as a student pharmacist and witness first-hand the compassionate care the pharmacy team provides for their patients. I was drawn to the family atmosphere and blown away by the dedication and commitment preceptors, program directors, and department leadership demonstrate for their students and residents alike. The elective-based curriculum has allowed me to personalize my residency experience based on my career goals, while the layered-learning approach and teaching certificate program have allowed me to pursue my passion for mentorship and academia. Finally, I was inspired by Wake Forest Baptist's commitment to philanthropy in the Winston-Salem community through the DEAC (Delivering Equal Access to Care) Clinic. The sense of community I felt as a student intern has only strengthened as Wake Forest Baptist has become the professional home I had been hoping for, and I am so grateful for the opportunity to serve our patients alongside the best co-residents, preceptors and mentors out there!
Jack Dierckes, PharmD, 2022
As I was researching residency programs, Wake Forest Baptist checked all of my boxes. The flexible rotation schedule paired with the diverse projects and teaching experiences offered at Wake Forest Baptist provided an opportunity to grow and develop as a professional and lay the groundwork for the rest of my career. However, the family feel of Wake Forest Baptist was what made them stand out the most. It was clear to me how invested the pharmacy department was in the development of their residents. Since starting my residency, I've been surrounded by supportive mentors and amazing co-residents that have further reinforced everything that stands out about Wake Forest Baptist. I'm so grateful to be a part of this program and excited for rest of the year!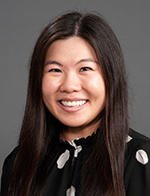 Jordan Ng, PharmD, 2022
I was initially interested in Wake Forest Baptist because of my passion for oncology, however the remarkable team of pharmacists is what I was most impressed with. Being from Arizona, I was originally hesitant to apply to a program across the country, in a state I had never been to; however, everyone was remarkably friendly, welcoming, and all shared a strong dedication to oncology and patient care. I knew I would be able to get a robust and meaningful experience given that there are experts in all different areas of oncology, especially with the diverse patient population served. After arriving at Wake Forest Baptist, I was astounded by the progressive atmosphere and how genuine my colleagues and mentors have been. I am confident this program will provide the clinical skills and experiences to achieve our professional aspirations while prioritizing optimal patient care.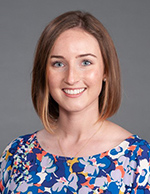 Katherine Taylor, PharmD, 2022
When making my residency decision, I knew that a program at a large academic medical center would provide access to the most diverse rotational experiences available and in turn, help me become a great clinical pharmacist. While these experiences were at the top of my professional considerations, I also wanted a community and network that would help me grow not just as a pharmacist, but, through support and mentorship, as a person. Throughout the interview process, it became abundantly clear that while publications, academic success, and challenging rotations are important, it is equally important to be a pharmacist with character. The goal at Wake Forest Baptist isn't just to develop the pharmacist, but to also develop the person. Since beginning the program, I have both witnessed and thrived within Wake Forest Baptist's community environment. For example, pharmacists are welcomed as part of the medical teams and medical residents ask countless questions as they navigate being a new physician. Additionally, attending physicians always encourage pharmacy's participation and respect our recommendations. Finally, pharmacy preceptors challenge you by fostering autonomy with an appropriate level of support. For me, Wake Forest Baptist is the perfect learning environment, and I can't wait to see what the rest of the year will bring.
---
Past Residents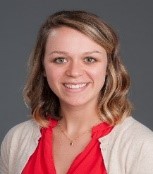 Brooke Brown, PharmD, 2021
When I was looking for a residency, I knew I wanted to be at an academic medical center that provided care to a diverse patient population, was close to my hometown, and encouraged residents to create individual career paths by offering numerous electives, a teaching certificate, and professional development. After my interview at Wake Forest Baptist Health, I knew this was exactly where I wanted to be. Not only did Wake "check all the boxes", but the atmosphere of support, inspiration, and compassion were palpable. Since becoming a resident here, I truly feel as if I am part of this huge family and I couldn't be happier. I look forward to an exciting year strengthening my pharmacy knowledge by engaging with learners and preceptors on challenging rotations, obtaining a teaching certificate, bonding with my co-residents, and hopefully enhancing many patient lives along the way.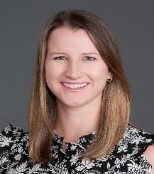 Grace Elsey, PharmD, 2021
I was drawn to Wake Forest Baptist because of the palpable sense of camaraderie and respect among the residents and preceptors. The opportunity to learn from a tremendous breadth of clinical expertise has allowed me to advance my training in a way I did not think possible. With our elective-focused program, each resident has a purposeful rotation schedule that can be individualized to a variety of interests. Additionally, passionate mentors alongside the most supportive program director has made Wake Forest Baptist feel like home. I am grateful to be a part of the Wake Forest Baptist family and thrilled for all the opportunities that await!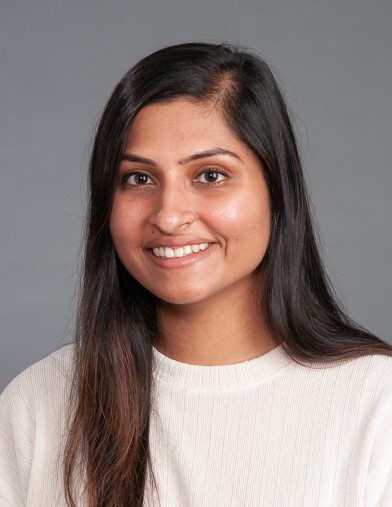 Neha Poladi, PharmD, 2021

I chose to pursue residency training in oncology at Wake Forest Baptist because of the incredible and inspiring environment at this institution. Wake Forest Baptist is uniquely dedicated to providing the absolute best patient care and to developing pharmacy residents into confident and capable clinical specialists. The preceptors are genuinely invested in the growth of the residents and provide the residents with the tools and skills necessary to achieve their personal and professional goals. Moreover, the team dynamic at Wake Forest Baptist supports pharmacists and pharmacy residents as they develop their careers. This dynamic is exceptional when it comes to working with different members of pharmacy leadership, physicians, or other leading health care professionals. This inclusive and diverse team environment combined with countless rotational and leadership opportunities is exactly what I was looking for. I am grateful to be a member of the Wake Forest Baptist pharmacy family, and I am looking forward to an amazing year ahead!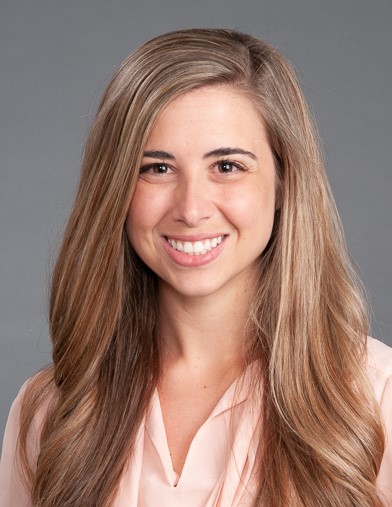 Kaci Shuman, PharmD, 2021

Because my professional interests include oncology and pediatrics, I was initially drawn to Wake Forest Baptist because of the impressive amount of experiences in these areas. I was also excited by the opportunity to continue my training at an institution like Wake where there is a long-standing tradition of progressive pharmacy practice. However what impressed me the most about Wake Forest Baptist on my interview day and what continues to impress me is the welcoming and supportive culture that surrounds the program. I feel extremely fortunate to be a part of a program that is invested in both my professional and personal growth and to have the opportunity to learn from some of the best pharmacy practitioners in the country. I truly could not have imagined a better place to train as a PGY1 resident, and I'm excited to continue my training here for a second year!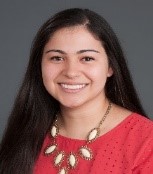 Marin Abousaud, PharmD, 2020

After researching various large academic medical centers and speaking with the past and current Wake Forest Baptist residents, I knew Wake Forest Baptist was where I wanted to complete my PGY1 and PGY2 residency training. Wake Forest Baptist offered many of the qualities I was seeking in a residency program such as a wide variety of clinical rotations, superb mentorship and research opportunities, and a diverse patient population. With all of these incredible opportunities, the deciding factor that ultimately made me chose Wake Forest Baptist and made me decide to stay another year was the family atmosphere. Each preceptor is truly dedicated to your personal and professional development which was very important to me. I'm so honored to work alongside and learn from some of the best healthcare professionals in the nation and I'm very excited for what PGY2 has in store for me!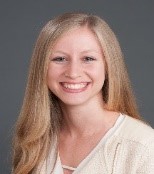 Alyssa Bradshaw, PharmD, 2020

The environment at Wake Forest Baptist is inspiring! The people here are like family and strive to encourage you, while also challenging you to grow as a more competent and confident clinical pharmacist. I wanted to complete my residency at an academic medical center that offered a wide variety of learning opportunities through elective rotations, longitudinal projects and opportunities to teach and precept students. Wake Forest Baptist offered all of these opportunities along with specialized clinical preceptors and a supportive family environment. I was originally drawn to Wake Forest Baptist because it is a nationally recognized academic medical center and comprehensive cancer center. I pursued early-commitment because my years here as a student and PGY1 were enjoyable and showed me how much more I could learn here as an oncology pharmacy resident. My husband and I have also become very involved with the local community and love living in Winston-Salem. I am so thankful to be here and am excited for the journey ahead!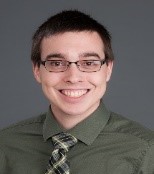 Austin Lucas, PharmD, 2020

I chose to pursue a residency at Wake Forest Baptist because I wanted to train in an institution dedicated to providing the best patient care while also being committed to developing pharmacy residents into clinical specialists. The oncology residency program here at Wake Forest Baptist provides strong and diverse clinical experiences in both the inpatient and outpatient settings which will prepare you to practice wherever you choose to go. Wake Forest Baptist also has exceptional preceptors and a supportive environment to learn and develop as an oncology pharmacist.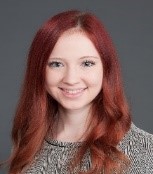 Kendall Miller, PharmD, 2020

I'm excited to call North Carolina my home away from home for the next year. The opportunities to train at a nationally recognized medical center, learn from exceptional preceptors, and experience diverse practice settings are the reasons I was drawn to Wake Forest Baptist.
Laura Bowers, PharmD, 2019

I had the opportunity to complete the majority of my P4 rotations at Wake Forest Baptist Medical Center and knew early in the year that I wanted to pursue a residency here. I was fortunate to complete my PGY1 residency at Wake Forest Baptist and stay on as a PGY2 oncology resident. The programs at Wake Forest Baptist provide strong clinical rotations and a supportive environment to foster professional development. The oncology residency program offers diverse training in both inpatient and outpatient oncology services. The exceptional preceptors offer endless mentorship and are fully invested in your training. Wake Forest Baptist prides itself on producing exceptional leaders in pharmacy through extensive involvement in research, precepting, presentations, and administrative experiences. I am beyond thankful for the opportunity to continue my training at Wake Forest Baptist!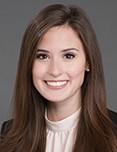 Lauren Curry, PharmD, 2019

My ultimate goal as a pharmacist has always been to make a genuine, lasting impact on my patients' health. To do this, I wanted to continue my training through a PGY2 program to become an autonomous, knowledgeable, and competent clinical oncology pharmacist. The PGY2 oncology program at Wake Forest Baptist offered everything I was looking for, including a diverse training experience in a variety of rotations that offered opportunities to enhance my teaching and research skills. Most importantly, this residency program has allowed me to work with preceptors that were genuinely invested in each resident's personal and professional growth and to become a part of a residency class that feels like family. The opportunity to collaborate with leading health care professionals, learn from dedicated pharmacy mentors, and train in a clinical setting at a nationally recognized medical facility is what drew me to Wake Forest Baptist, and the chance to work with such an amazing group of people would make me chose Wake Forest Baptist for my residency program again and again. I am so grateful to be a member of the Wake Forest Baptist pharmacy team and am looking forward to the amazing journey ahead!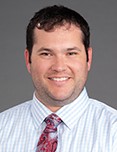 Stephen Lirette, PharmD, 2019

I have always been interested in pursuing a career in oncology and was afforded the opportunity to work as a PRN staff pharmacist in the outpatient infusion clinics last year when my wife and I moved to North Carolina. During this time, my interest in oncology only grew. I got to experience firsthand how great our oncology pharmacists are and how well they care for their patients. I decided I wanted to pursue the PGY2 in oncology because it would facilitate the learning I desire to help care for oncology patients and build skills that I would need to obtain a career as an oncology pharmacy practice professor at a school of pharmacy.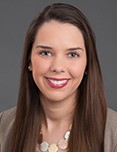 Liz Rogers, PharmD, MPH, 2019

Throughout pharmacy school, I have always had a strong desire for academia and knew upon graduation that I wanted to complete a residency at a large academic medical center. While researching programs that aligned with my goals as a future clinician, Wake Forest Baptist emerged amongst other programs. The numerous PGY2 pharmacy specialty programs, countless clinical rotations, variety of research experiences, as well as additional leadership, mentorship, and precepting opportunities were extremely appealing to me. Although Wake Forest Baptist achieved everything I wanted professionally, it was not until my interview that I knew this was the perfect place for me to continue my education. The overwhelming support, guidance, mentorship, and inspiration displayed by Wake Forest Baptist preceptors on my interview was astounding. In this moment, I knew at Wake Forest Baptist that I would be surrounded by a strong group of pharmacists wanting me to succeed. Throughout my PGY1 year, the amount of support was tremendous and I could not imagine completing my PGY2 at any other program. It is so encouraging to know that every preceptor is truly invested in my future and willing to assist in my professional development. I am beyond excited to continue my pharmacy career as a PGY2 Oncology resident at Wake Forest Baptist.