Current Residents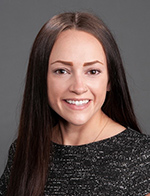 Jayda Esplund, PharmD, 2023
When researching residency programs, I knew I wanted to be at a large academic medical center that provided diverse rotational experiences, teaching opportunities, and had a robust research program. While Wake Forest Baptist checked all of those boxes and allowed me to grow and deepen my clinical knowledge exponentially during PGY1, the support and family atmosphere I have experienced from day one was one of the biggest reasons I stayed on for a second year. My amazing coresidents, preceptors, and RPDs/RPCs have made moving halfway across the county so much easier. The mentorship provided by our preceptors and RPDs is truly unmatched. I feel so fortunate to learn from incredibly knowledgeable pharmacy practitioners who continually help me grow on a professional and personal level. I am excited to be able to continue my training as an oncology resident at Wake Forest Baptist alongside my amazing coresidents and look forward to all that this year will bring!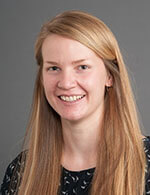 Emma Sullivan, PharmD, 2023
In looking at oncology programs, it was clear that Wake Forest Baptist offered a robust training program in a welcoming and supportive environment. I appreciated the multitude of opportunities in research, teaching, and mentorship imbedded in the program as well as the many specialties offered as learning experiences. Similarly, the institution's reputation as a leader in cancer research and being an NCI-designated Comprehensive Cancer Center made it clear that Wake Forest Baptist would provide me with the highest level of training. Since starting, it has been obvious that all members of our interdisciplinary teams are dedicated to the learning and growth of residents and that pharmacists are viewed as integral members of the team. I am grateful for the opportunity to be apart of the Wake Forest Baptist team and look forward to the rest of an amazing year!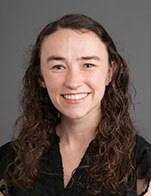 Erin Nifong, PharmD, 2023
I chose to pursue residency training in oncology at Atrium Health Wake Forest Baptist because of the extraordinary level of patient care and inspiring atmosphere at this institution. What impressed me most was the welcoming and supportive culture of the program with a multitude of learning and teaching experiences. The preceptors are genuinely dedicated to helping residents grow into confident clinical oncology pharmacists by providing essential tools and skills to achieve their professional as well as personal goals. I am so thankful to be a part of the Atrium Health Wake Forest Baptist pharmacy family and am excited for the journey ahead!
---