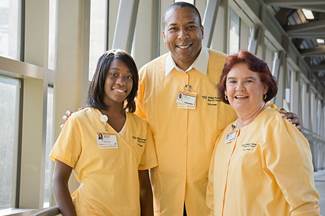 Due to the COVID-19 virus, effective 5 pm on Friday, March 13, all volunteer opportunities are temporarily suspended
Adult volunteers are over the age of 18 and not currently enrolled full-time in continuing education. Adult volunteers are expected to volunteer consistently.
Volunteer orientation is mandatory before beginning volunteer service.
How to Apply
To apply for a volunteer position, please complete the volunteer application form. You will also need to mail or drop off a completed background check release and employee health form.
We recommend that you review the Summary of Your Rights under the Fair Credit Reporting Act and Remedying the Effects of Identity Theft before completing the background check form.

After your paperwork has been processed and the background check has been cleared, we will contact you to set up an interview.
If you are having trouble submitting an application from the link provided above, please print and mail the completed application and background check release form to:

Wake Forest Baptist Health
Volunteer Services
Medical Center Boulevard
Winston-Salem, NC 27157
Email: rmccune@wakehealth.edu

To apply, please click on the location where you would like to volunteer.

Wake Forest Baptist Medical Center – Winston-Salem
Davie Medical Center
Medical Plaza – Clemmons
High Point Medical Center
Lexington Medical Center
Wilkes Medical Center