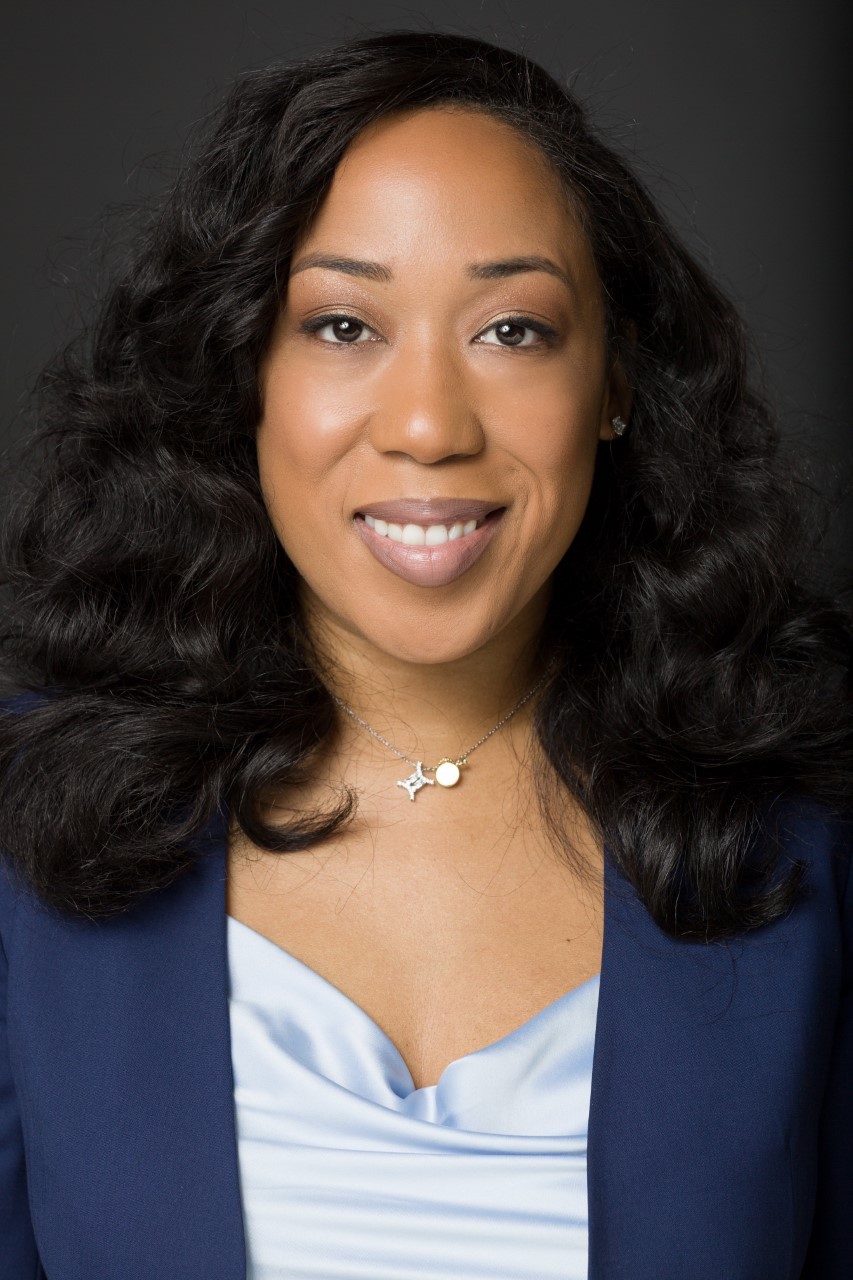 Ashley Bacote is an inpatient pharmacy manager at Atrium Health High Point Medical Center. Ashley joined the organization on June 7, 2016. The focus of her job is to manage a safe and effective decentralized medication dispensing process for inpatient hospital use.
What does Black History Month mean to you?
Black History Month is a rich month of celebration, recognition and representation of our African American leaders, inventors, scientist, doctors, artists, and anyone else who has contributed to the growth and development of our society. It is a special time set aside to honor and show our appreciation.
Black History Month was created to focus attention on the contributions of African Americans to the United States. Who is a leader that inspires you and why?
I'm very blessed to have so many mentors and strong, influential people in my life. However, I believe the most powerful leader I've encountered has been my mother, who is a minister. At a very young age, she demonstrated her love to the High Point community, and she has taught me to give back and help others. Through the years, I've watched how many families she has impacted, and she still serves to this day. I remember when I was very young, she would take me to the children's shelters on the holidays, and we would donate toys and spend hours playing with them and their toys. When I became older, we would go and donate our time with events in the community, such as smoking cessation programs for youth. We also visited nursing facilities and participated in arts and crafts or singing with them.
At Atrium Health Wake Forest Baptist, we create a space where ALL Belong. How do you see Wake Forest Baptist fostering an environment where ALL Belong?
I've been here almost seven years, and I am so proud of having these challenging conversations. I've seen how we've started this change of using the words BELONG and INCLUSION and EQUITY. That's how we start the change, by acknowledging it and talking about it. I want to acknowledge our Pharmacy Department and our diversity, and how we work together taking care of each other and our patients. We do that by learning about each other, and we do that with the help of Atrium Health showcasing the Diversity, Equity and Inclusion cultural calendar, which we share in work huddles. We love the reflections we get from Gene Woods, Julie Freischlag and my director Leigh Fritz. Also, I see the cultural celebrations in our cafeteria, and I love it when we celebrate different cultures and diversity through the platform of this interview. I'm very proud of this organization and our future.