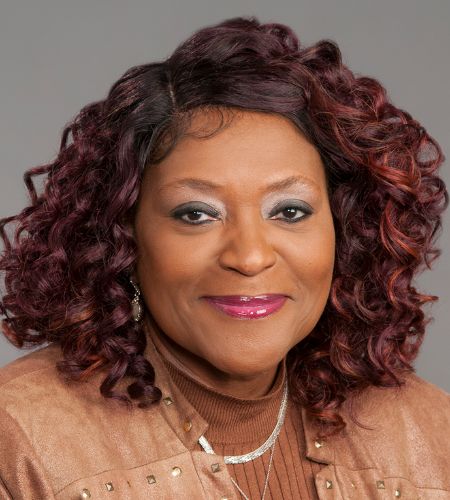 Sylvia McManus, DBA, MBA-HCM, an Environmental Services manager at Atrium Heath Wake Forest Baptist Davie Medical Center, joined the organization in 1989. She is focused on being a mentor, people leader, and team builder; to properly equip and educate teammates to use proper cleaning techniques, standards, and compliance; and to recruit and hire teammates for Davie Medical Center's Environmental Services.
What does Black History Month mean to you?
When I look at my walls and see my accomplishments at home, at work, and the work I do within the community, it is my duty to celebrate Black history every month. Although February is a particular month for celebration, it gives me time to reflect and celebrate Black pioneers who have paved the way for people of color to have a seat and a voice at the head of the table and education. As I read about how African Americans had to deal with prejudice and discrimination, seeing how we are progressing today is a big step in the right direction. In addition, it gives me a thought of how I will pave the way for my family and others to accomplish their dreams.
Black History Month was created to focus attention on the contributions of African Americans to the United States. Who is a leader that inspires you and why?
My mother, the late Bettie Little, will always be my most significant influencer. She was the foundation and platform for the community I grew up in. She was constantly engaging and inspiring all she met. When I returned home, people still talked about her incredible work within the community and the church. All the children in the community were her children. As I see family and friends who knew her, they express their gratitude for having her in their lives. From day to day, just reminiscing on the conversations my mother and I had and the love and kindness she provided for her children, along with GOD, has shaped me into the person I am today.
At Atrium Health Wake Forest Baptist, we create a space where ALL Belong. How do you see Wake Forest Baptist fostering an environment where ALL Belong?
The hospital consistently ensures we have the resources we need, such as education or training. As a result, we are safe, and we are diverse.