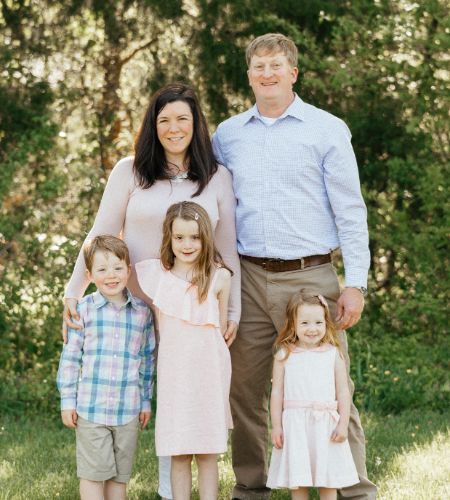 Karen Hagen, MSN, RN, CEN, CPEN, is a nurse manager in the Emergency Department at Atrium Health Davie Medical Center. She joined the organization in 2019, and the focus of her job is to serve as managerial support for the Emergency Department and float pool staff.
What does Black History Month mean to you?
For me, Black History month is a time to remember that Black history is America's history. Taking the time to reflect on and remember this history is imperative to the continuing story of America's growth and evolvement. We can shape our future by remembering the mistakes, the struggles, our progress, and our growth. It also is a time to celebrate and honor those in the Black community that have left a legacy for us, in addition to celebrating the Black culture that adds to the vibrancy of our local communities.
Black History Month was created to focus attention on the contributions of African Americans to the United States. Who is a leader that inspires you and why?
As a child reading was always an important part of my life. Books opened my life to the realities and struggles I had no idea existed for others. One of my favorite books was "Warriors Don't Cry" by Melba Patillo Beals. Her story shared her experience with segregation in the 1950s and had a profound effect on me. As one of the "Little Rock Nine" at just 15 years old, she faced angry mobs as she was one of the student volunteers to integrate Central High School in Little Rock, Ark. As an American journalist and educator, she has provided insight to what those nine children faced in an attempt towards equality for access to quality education for all. She was an inspiration to me of the ability for young people to impact and influence change, and I have always remained in awe of her courage and bravery to stand up to injustice.
At Atrium Health Wake Forest Baptist, we create a space where ALL Belong. How do you see Wake Forest Baptist fostering an environment where ALL Belong?
In my career and in my life, it is essential for me to be in an environment that is welcoming and inclusive for all. I see Atrium Health Wake Forest Baptist as a place where differences are welcomed and appreciated. Through many community events we participate in, to the faces that surround us here, differences abound. I find it refreshing to be in an environment where sharing these differences is not only welcomed but encouraged. I am proud of the inclusive environment we have worked hard to maintain here.