All funds raised during Cheers! benefit Brenner Children's patients. You can help make dreams come true by participating in one or all Cheers! for Brenner Children's events or by making a donation today!
$50 can assist families with medications, travel expense and meals
$100 can provide support for bereavement programs and services
$250 can secure necessary home health equipment for patients
$500 can provide enhanced pain management therapies for patients
Meet Ellis!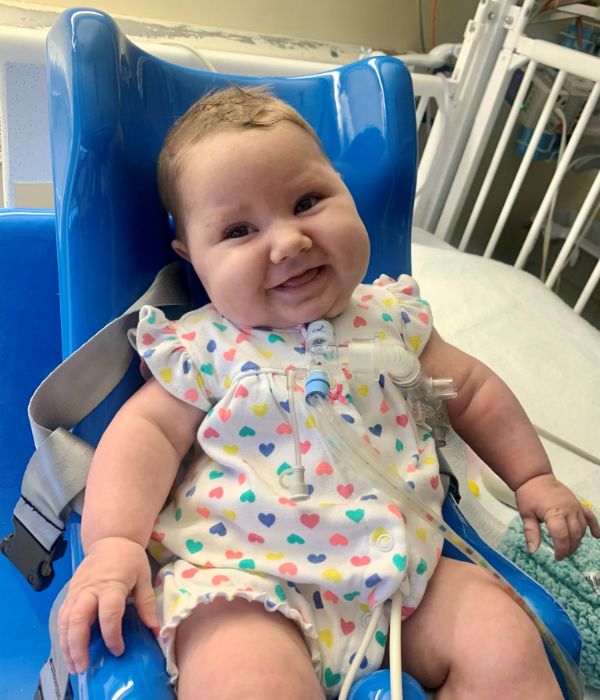 Ellis embarked on a complex medical journey after genetic testing revealed her rare condition, CDG 11b, shared by only a few globally. Her path included a tracheostomy at 6 months old, and Brenner Children's Hospital not only performed the procedure but also educated her family on how to care for her at home. Being part of the Pediatric Enhanced Care Team streamlined communication among her doctors, easing appointments despite the family's 2-hour distance. Ellis' dedicated family coordinates therapies for her, as she faces delays, seizures and uses a feeding tube and ventilator when sleeping. With family support and telehealth, Ellis thrives in North Carolina's mountains, proving her resilient spirit triumphs over complex medical challenges, inspiring us all.