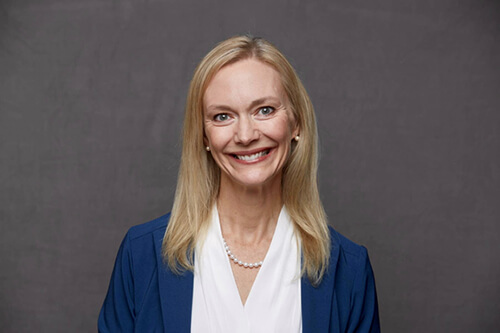 Jennifer started work at Atrium Health Wake Forest Baptist in 2000 when she arrived to train as a pediatric resident. She also did a fellowship here and then joined the faculty in 2007. Jennifer has served as Program Director of our Neonatology fellowship, Medical Director of the NICU, Associate Chief Medical Officer of Brenner Children's Hospital and most recently Chief Medical Officer of Brenner Children's Hospital. The focus of her job is ensuring quality care and safety of pediatric patients at Wake Forest Baptist.
What does Women's History Month mean to you?
Women's History Month encourages us to remember the accomplishments of women, how they have shaped our history and continue to write our future.
Women's History Month celebrates and reflects on the contributions of women to United States history. Who is a leader that inspires you and why?
I had the opportunity to attend a dinner with Dr. Ebony Boulware, our new Dean, recently. What I learned from her, as well as many other women leaders who have sponsored me along the way, is that being a woman in medicine and in leadership presents unique challenges but also unique opportunities. She has been incredibly successful while also relating her own times of doubt, which led to inspiring moments when a mentor or sponsor encouraged her in an invaluable way, leading her to achieve more than she imagined. I related specifically to her journey, and I am thankful for many sponsors along the way. I would love to especially thank Dr. Fernandez, Dr. Starbuck, Dr. Anthony, Dr. Welch and Dr. Freischlag. These women, and many others, challenged me to be the leader I am today.
At Atrium Health Wake Forest Baptist, we create a space where ALL Belong. How do you see Wake Forest Baptist fostering an environment where ALL Belong?
Wake Forest Baptist consistently promotes acceptance and teamwork in everyday communication, as well as supporting leaders and teammates who exemplify these values. In leader rounds weekly, our teammates say the way the teams work together is the greatest part of working here. That feeling is ubiquitous in every area, validating the work of the organization in promoting an environment of belonging.