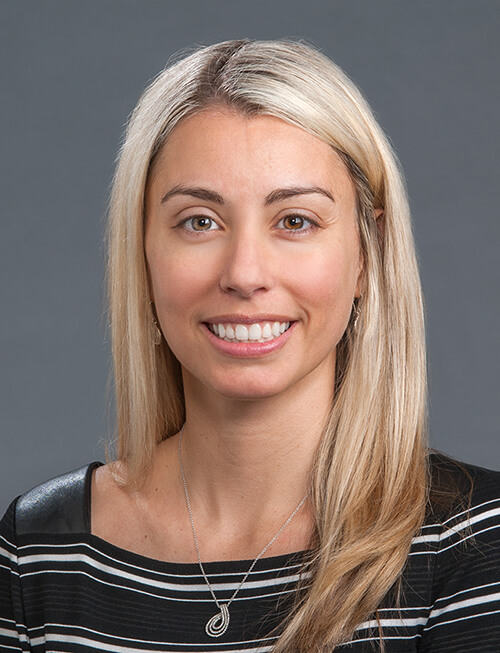 Lauren has worked for Atrium Health Wake Forest Baptist for 19 years. She began her journey in the Pediatric Intensive Care Unit as a registered nurse. Over the years, she transitioned to leadership positions as a PICU assistant nurse manager and pediatric staff development instructor. She developed a passion for patient safety and eventually became the Director of Clinical Compliance and Regulatory Services for the Wake Forest Baptist Market. She is responsible for ensuring institutional compliance with federal and state regulatory requirements, including The Joint Commission standards and Centers for Medicare and Medicaid Services conditions of participation requirements. She also maintains a comprehensive compliance program designed to promote safe clinical practices and to continually improve safety and quality of patient care.
What does Women's History Month mean to you?
Women's History Month is a time for celebration, reflection and inspiration. I am grateful for the women in our history whose drive for equality paved the way for women's rights today. This is a time to share their amazing stories and celebrate their incredible triumphs. We can't forget, however, that we still have work to do. I want my daughter to feel as empowered as I have, that she can achieve anything as a woman and know that she will be treated equally for her achievements. Women's History Month reminds us that we cannot take anything for granted, and we must continue to protect the rights that many women before us fought so hard to attain.
Women's History Month celebrates and reflects on the contributions of women to United States history. Who is a leader that inspires you and why?
I have been fortunate to have been inspired by many female leaders over the years. My mother was my role model growing up. As a single parent, she worked tirelessly to advance her education and excel in her career, becoming a well-respected leader in health care. She taught me if you believe in yourself and work hard, you can achieve your goals, no matter how hard it may seem.
There are many leaders at Wake Forest Baptist that have inspired me in my career, Dr. Alisa Starbuck, Dr. Cathleen Wheatley, Dr. Deb Harding and Dr. Linda Esposito to name a few. These women are top leaders in the organization, but also are incredible mothers, nurses and mentors. As women, we often struggle with balancing our role as mothers with our careers, but these women, and many others, have been able to overcome this challenge and be successful balancing work with family.
At Atrium Health Wake Forest Baptist, we create a space where ALL Belong. How do you see Wake Forest Baptist fostering an environment where ALL Belong?
I am proud to work for an organization where we feel a sense of belonging. A great example of this is the Safety Starts Here program. This program encourages staff from all disciplines to speak up for safety without fear of retaliation while also promoting transparency. Wake Forest Baptist has created a sense of shared responsibility for patient safety, in which we all belong and play a role no matter our gender, title or department.