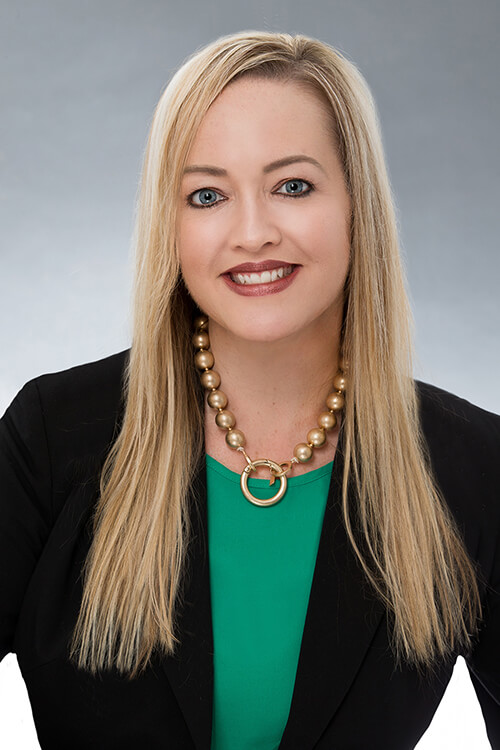 Michele Blakely, DNP, RN, NEA-BC, CPHRM, is the Director of Nursing Professional Practice for the Southeast Region and joined Atrium Health Wake Forest Baptist in 2003. The focus of her role is on developing, implementing and enhancing the care delivery and professional practice model for nursing, fostering evidence-based practice, furthering nursing quality metrics and playing a key role in the Wake Forest Baptist market's Nursing Excellence designation journey.
What does Women's History Month mean to you?
Women's History Month is an inspiring reminder of all women over time who have pioneered, innovated and contributed in countless ways to moving us all forward—whether acknowledged or not at the time of their contributions. Women's History Month especially resonates with me, reminding me that no matter what the challenge, role or "job," we are all equally "internally" equipped and not "boxed in" or defined by others. Women's History Month is another gentle nudge reminding us that whatever journey we face, it begins with one step, and we must dismiss fear and uncertainty to accept big challenges. Women's History Month is also a time of appreciation and reflection of the significant gains over time, recognizing the setbacks, perseverance and breaking of barriers that occurred before us.
Women's History Month celebrates and reflects on the contributions of women to United States history. Who is a leader that inspires you and why?
Perhaps ironically for Women's History Month, I have two leaders that immediately come to mind who are inspiring. The first is my father, because although obviously male, he instilled in me that I could indeed pursue anything that I set my mind to, that you will not allow yourself to be defined by society or others' notions of what a "woman can or should be doing." The second is a historical leader who inspires me: our longest serving first lady, Eleanor Roosevelt. Mrs. Roosevelt is inspirational, as she was known for and had a passion for tirelessly promoting humanitarian efforts, civil rights and advocating for women in the workplace. Mrs. Roosevelt certainly inspires me, appearing fiery, passionate and always "making" the time to intervene when she recognized problems; she did not wait and hope for someone else to step in instead.
At Atrium Health Wake Forest Baptist, we create a space where ALL Belong. How do you see Wake Forest Baptist fostering an environment where ALL Belong?
Atrium Health Wake Forest Baptist is a progressive leader in ensuring all teammates are included and have a "seat at the table" from all disciplines. Our teams are attentive to supporting each other inter-professionally and ensuring we all have opportunities to grow. Most importantly, the organization recognizes that being able to successfully care for our community requires the unique skills, talents and abilities of each person who composes the tapestry we know as our greater team.