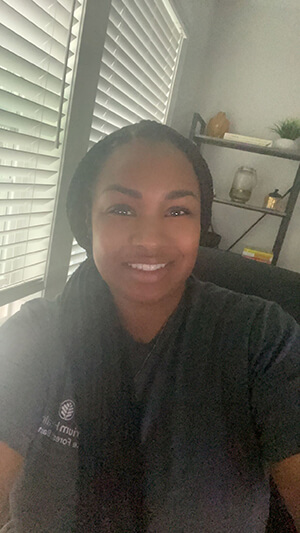 Kristin Reid joined Atrium Health Wake Forest Baptist in November 2009, and serves as Director of Clinical Operations and Ambulatory Services. Under Clinical Operations, she supports the day-to-day operations as well as strategy and business development at Medical Plaza–Clemmons. Under Ambulatory Services, she supports ambulatory locations throughout the health system operationally through various committees, projects and initiatives.
What does Women's History Month mean to you?
Women's History Month is a celebration of the achievements and contributions women have made over many years. I see Women's History Month as a reflection of those that came before us, as well as leading the way for the future women of the world. This month is symbolic of empowerment, strength and purpose for all women.
Women's History Month celebrates and reflects on the contributions of women to United States history. Who is a leader that inspires you and why?
I had a previous leader who always strived for greatness. And no matter what, she always looked at what the lesson in the situation was. To me, that was inspirational on so many levels in that even if things didn't work out in her favor, there were always lessons to reference.
At Atrium Health Wake Forest Baptist, we create a space where ALL Belong. How do you see Wake Forest Baptist fostering an environment where ALL Belong?
I see us fostering an inclusive environment where ALL belong by practicing transparency, as well as listening to our teammates, leaning into uncomfortable conversations and feedback that will drive change and lots of continuous education.