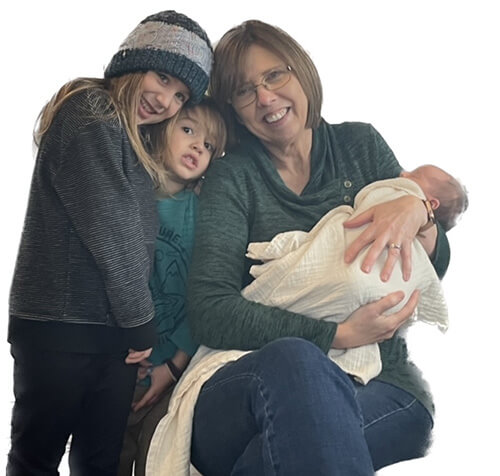 Bowman is the Director of Laboratory Medicine Quality, Safety and Accreditation. She joined Atrium Health Wake Forest Baptist in 2008. The focus of her job is to maintain a safe environment for teammates while keeping patients safe by providing accurate, timely results the first time.
What does Women's History Month mean to you?
Women's History Month is an opportunity for me to reflect on the many contributions to the world from women throughout the years. The barriers that these women overcame to lead the path for other women is humbling. Learning from these women gives me the desire and hope to be a better leader and to make a better path for those coming behind me. The unsung heroes are my favorites and the ones that I want to teach my granddaughters about.
Women's History Month celebrates and reflects on the contributions of women to United States history. Who is a leader that inspires you and why?
Anne Sullivan Macy was an unsung female leader who was met with many struggles from an early age, yet she persevered. Anne was born in the U.S into poverty in the late 18th century. At eight years old she not only lost her mother but also lost most of her eyesight. Two years after the passing of her mother, her father abandoned her and her brother. They were placed in an orphanage where her brother passed a few months later. Alone and with partial blindness, she convinced the orphanage to allow her to enroll at Perkins Institution for the Blind where she graduated valedictorian of her class. After graduating, she taught seven-year-old blind and deaf Helen Keller. Anne taught Helen for years until she was eventually enrolled in the same institute for the blind. Helen went on to be the first blind and deaf woman to obtain a Bachelor of Arts degree.
I have been inspired by Anne Macy since I was a little girl, when I was diagnosed with optic nerve atrophy in my right eye with complete blindness in that eye. Reading about Anne and the many barriers that she overcame to eventually become a great leader remains inspiring to me.
At Atrium Health Wake Forest Baptist, we create a space where ALL Belong. How do you see Wake Forest Baptist fostering an environment where ALL Belong?
Wake Forest Baptist embraces a culture where we all belong. At Wake Forest Baptist, women are empowered to be in leadership roles across the continuum of healthcare, and all people — regardless of gender — are embraced in their chosen role.